Text 'WAE' to 39970 to stay up to date on our latest classes and promotions!
This month we are helping YOU manage your Food Sensitivities!
Check out all of our promotions this month. Then go check out all of our Nutritional offerings!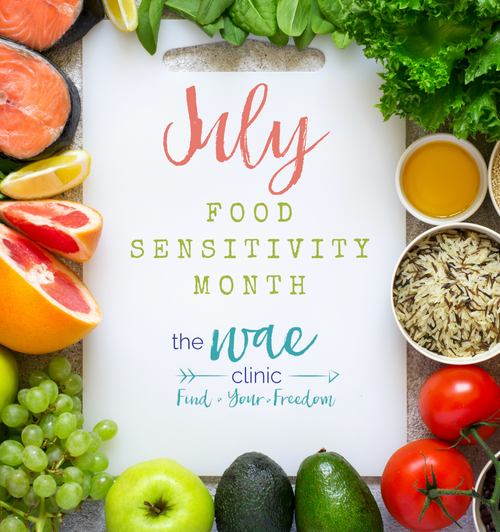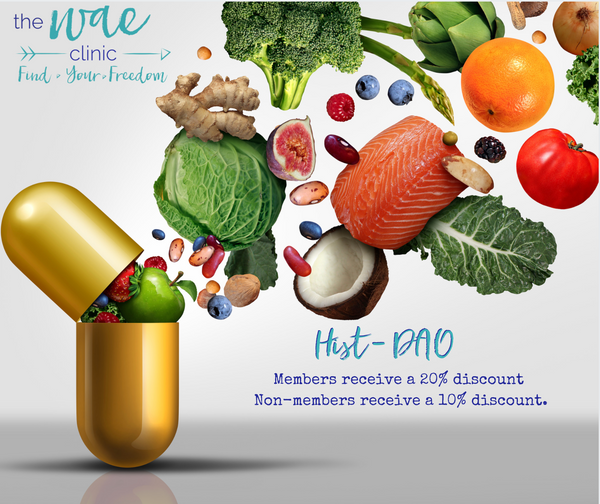 July Specials for ALL!
HistDAO™ is a patented enzyme formula containing diamine oxidase (DAO) which is the main enzyme responsible for the degradation of ingested histamine. It can help increase the DAO in the digestive tract and enhance the breakdown of histamine. This enzyme has been clinically tested and found to break down food-derived histamine in the digestive tract. DAO is not absorbed and does not have systemic activity.
Supports Healthy Degradation of Food-Derived Histamine*
Enhances the Presence of Diamine Oxidase in the Digestive Tract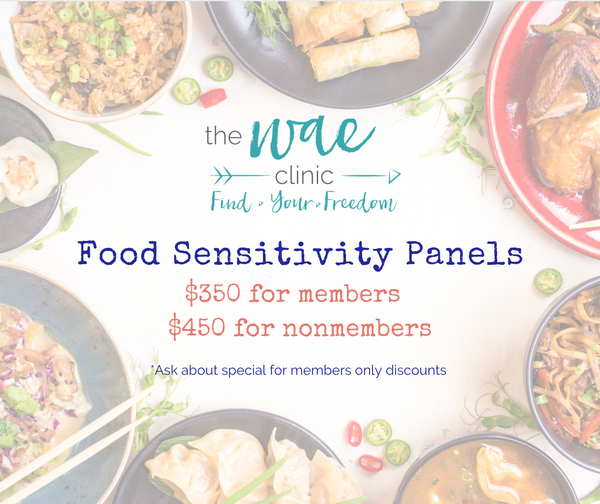 Food Sensitivity Testing
Food sensitivities affect more than 100 million people worldwide and cause a range of illness and symptoms, including skin rashes and chronic intestinal diseases.Our comprehensive food allergy and sensitivity test is a patented, multi-pathway delayed food sensitivity test that measures sensitivities in over 100 different foods and additives spanning all major food groups. It does this painlessly through a blood sample.
Anniversary Open House July 8th 4-6 pm
The WAE Clinic turns 1 this month! Come join us for an open house to celebrate. Refreshments will be served. Masks and hand sanitizer will be available.
Don't forget we have Massage!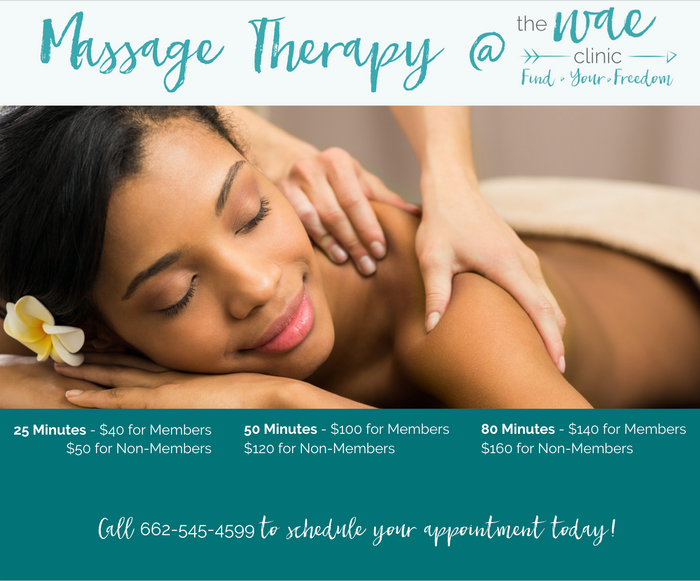 Our Hours
Monday 8:30 am - 4:30 pm
Tuesday 8:30 am - 4:30 pm
Wednesday 8:30 am - 4:30 pm
Thursday 8:30 am - 4:30 pm
Friday 8:30 am - 1:00 pm
Saturday - Closed
Sunday - Closed