Text 'WAE' to 39970 to stay up to date on our latest classes and promotions!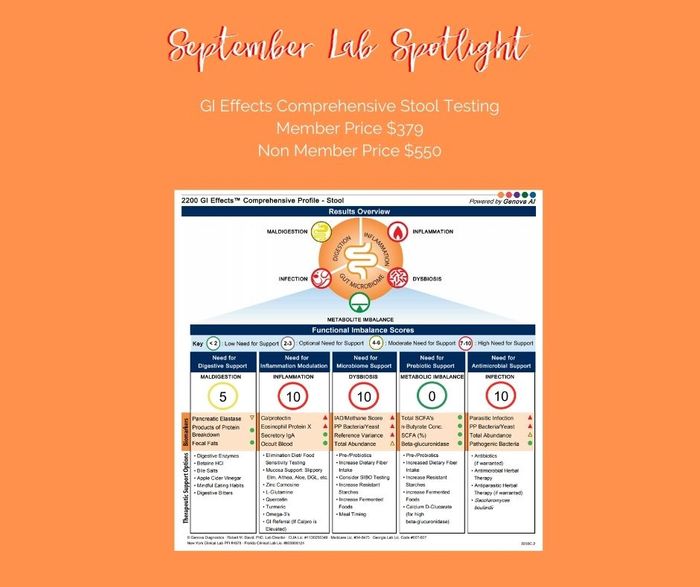 September Lab Spotlight
The GI Effects® Comprehensive Stool Profile is an advanced stool test that provides immediate, actionable clinical information for the management of gastrointestinal health.
The GI Effects Comprehensive Stool Profile can reveal important information about the root cause of many common gastrointestinal symptoms such as gas, bloating, indigestion, abdominal pain, diarrhea, and constipation. This stool analysis utilizes biomarkers such as fecal calprotectin to differentiate between Inflammatory Bowel Disease (IBD) and Irritable Bowel Syndrome (IBS).​ These markers may indicate intestinal permeability/leaky gut.
New enhancements make interpretation quicker and easier to prioritize treatment and assess microbiome status. The report will now synthesize findings by integrating a novel, proprietary scoring system.
These Functional Imbalance Scores will help direct targeted therapeutic recommendations with support options included on the front page of the report. Clinicians can prioritize test findings and treatment based on score severity and can track scores over time. Biomarkers are grouped and scored in 5 key areas relating to GI function:
Maldigestion
Inflammation
Dysbiosis
Metabolite Imbalance
Infection
September Supplement Special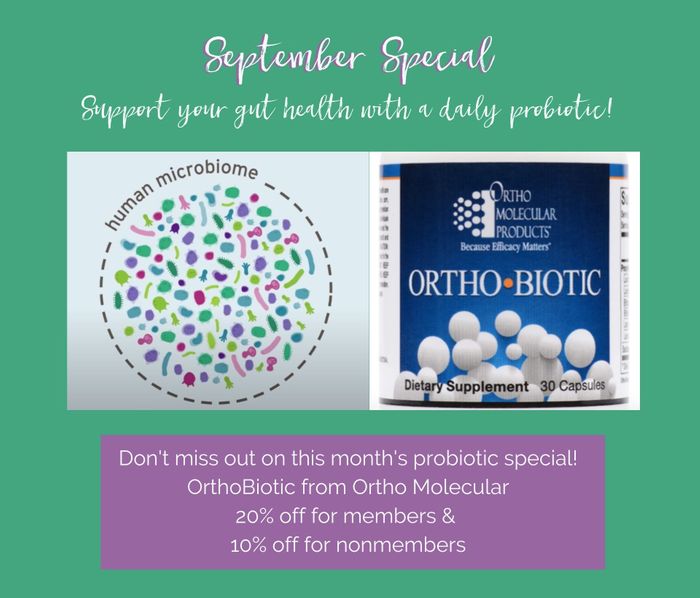 Don't forget we have Massage!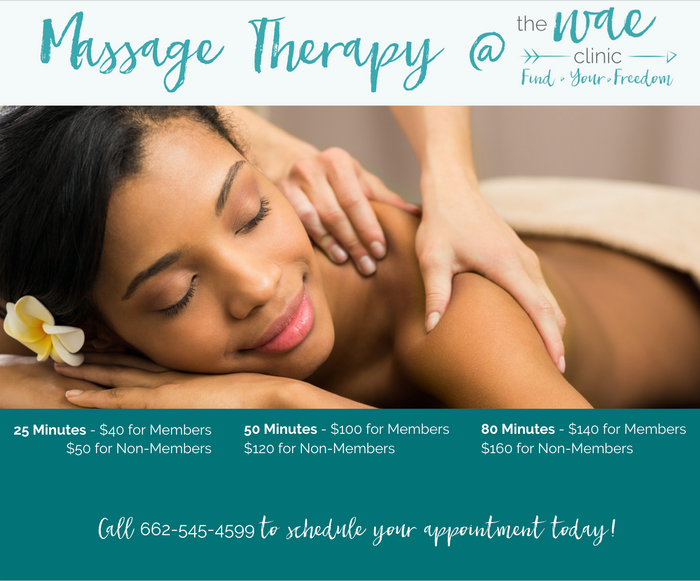 Our Hours
Monday 8:30 am - 4:30 pm
Tuesday 8:30 am - 4:30 pm
Wednesday 8:30 am - 4:30 pm
Thursday 8:30 am - 4:30 pm
Friday 8:30 am - 1:00 pm
Saturday - Closed
Sunday - Closed