Free Downloads
Our Gift To You.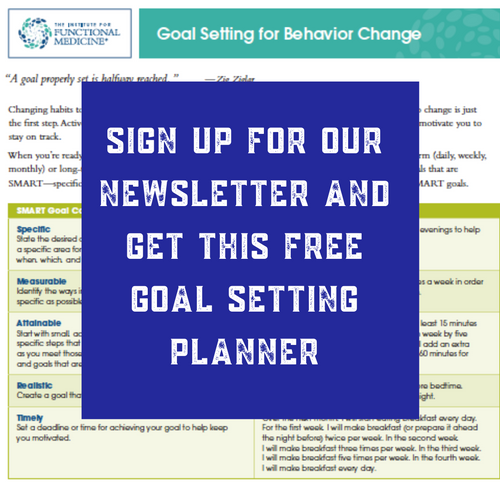 Did you know that only 8% of Americans who make a resolution keep them all year and 80% have abandoned them by February?
Most people think resolutions fail due to lack of willpower. In reality, the reasons for failure are much simpler.
The goal is too vague.
The goal is too unrealistic.
Lack of planning.
You go it alone.
Don't be a statistic!
This year we have developed a Wellness Reset program with YOU in mind!
First of all we will help you create smart, measurable, achievable, realistic, and timely goals.
Second we will develop an effortlessly simple step wise approach to help you realize these goals.
Third we will follow you every step of the way.
Fourth we will offer group classes to help encourage you on your journey. Who knows you may meet some new friends along the way.
And did I mention you have the support of our entire team to help you beat those statistics?
Let us help you rewrite your story. One. Step. At. A. Time.