Nutritional & Lifestyle Counseling
Rewriting Your Story. One Step At A Time.
If you are overwhelmed by all the options for healthy eating being thrown at you, consider the nutritional counseling program at The WAE Clinic, PLLC in Cleveland, Mississippi. Susan Prather, FNP-C, offers advanced nutritional assessments that lead to personalized lifestyle medicine interventions for you to achieve optimal health. Clinical nutrition counseling emphasizes high-quality foods with phytonutrient diversity to address imbalances.
FUNCTIONAL NUTRITIONAL COUNSELING PROTOCOLS
Individual treatment protocols and programs are based on each patient's unique health history and current issues. All testing and treatment protocols are fully explained so that each patient can be responsible for participating more fully in their health care program.
Specific nutritional, nutraceutical supplement and herbal support for specific conditions and general health.
Specific dietary and nutritional recommendations including detoxification protocols (when appropriate).
Lifestyle considerations: Exercise, Stress Management, Sleep, etc..
What is functional nutritional counseling?
The provider at The WAE Clinic, PLLC works with you to craft a personal nutrition plan to help you achieve optimal wellness. Your provider evaluates your current condition and talks to you about your lifestyle, food choices, sleep schedule, medications, and stressors to determine how they impact your wellness.
Your individual plan may include a customized eating plan, exercise recommendations, supplements and nutraceuticals, detoxification, and stress management.
To reach optimal wellness safely, partner with The WAE Clinic, PLLC. Call to book your personal consultation or use the online scheduler to reserve an appointment.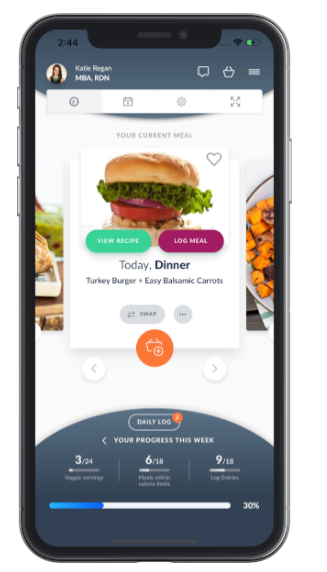 Now Offering EAT LOVE Meal Planning App Free to Members and Monthly Subscription for Nonmembers. EatLove PRO is the Most Comprehensive Nutrition Platform AvailableCombining the latest nutrition science with breakthrough technology through our proprietary LENA® Nutrition Intelligence™ algorithm, our solutions allow you to provide clients and customers with:
Mobile meal recommendations app with built-in guidance

Restaurant food recommendations to help you stay on track

Grocery lists and optional delivery via Instacart or Walmart pick up.

Personalized meal planning to fit our clients' lifestyle and goals

Food logging and tracking

6000+ dietitian-approved recipes
WHAT TO EAT AND WHEN - Swappable meals planned ahead or organized in the moment. All while still meeting lifestyle and fitness goals.
SMART GROCERY LISTS- Maximize grocery dollars with ingredient-optimized shopping lists and save time with optional home delivery.
RESTAURANT RECOMMENDATIONS- Out of the house? No problem. EatLove locates the nearest restaurants with the smartest choices.
REAL-TIME COACHING - Easy food logging to unlock personalized insights and track progress.
NUTRITIONAL COUNSELING Q & A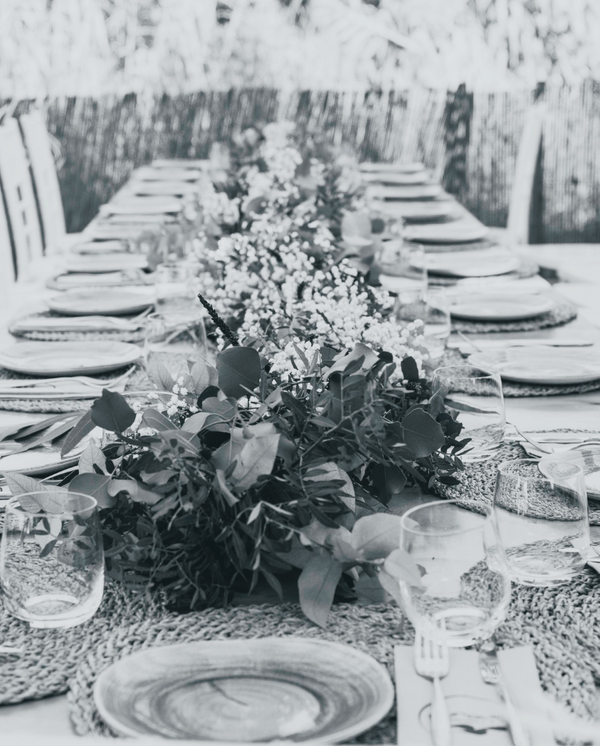 The Goals of Functional Clinical Nutrition:
To establish and maintain general health & well-being and to prevent illness through natural health care approaches.
Focus on restoring and maintaining optimal health by addressing and restoring physiological functions, when possible, utilizing specific clinical nutrition / herbal, and lifestyle medicine practices.
Detecting stressors to the immune system through evaluation and functional diagnostic testing. A further goal is then to focus on protocols to help strengthen and allow for a proper immune system function.
Focuses on identifying and addressing the underlying causes of chronic health problems and concerns based on nutritional, lifestyle, and environmental factors.
Emphasis is on treating each patient according to their unique and specific health history, concerns, and needs.
To offer effective & natural complementary and alternative approaches to modern pharmaceutical-based health care.
Comprehensive Clinical Nutrition Evaluation
Hormone Profiles: Adrenal Stress Index, Thyroid, Female & Male
Digestive and GI analysis – Stool testing for digestive function, infections, parasites, etc.
Food Sensitivity Panels
Comprehensive Cardiac Profiles
Detoxification, Toxicity, and Heavy Metal panels, Organic Acids
Micronutrient Panels: Vitamins, Minerals, Essential Fatty Acids
MEDICAL CONDITIONS CAUSED BY POOR NUTRITION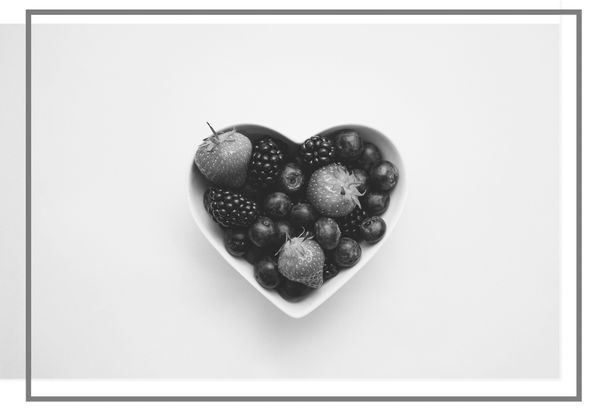 Frequently, chronic diseases are caused by an underlying nutritional imbalance that you may not even know you have. That's why your provider at The WAE Clinic, PLLC begins your program with a comprehensive physical exam and conversation about your health and family history. Some of the common chronic conditions that are linked to poor nutrition are:
Autoimmune Disease
Chronic Fatigue
Diabetes
Fibromyalgia
Heart Disease
Hormone Imbalance
Irritable Bowel Syndrome
Mood Disorders
If your chronic condition is caused by nutritional imbalances, your provider creates a treatment plan that addresses the root cause of your condition.
DIGGING DEEPER INTO YOUR NUTRITIONAL NEEDS
For those really complex cases, we have partnered with a Functional Nutrition Expert through virtual consults at a special price just for our members after a WAE Clinic referral. The Luxford Method, created and led by Emily Luxford, MS, RD, IFNCP, CLT will guide you through a personalized 30 day nutrition-focused intervention. This program supplements your care by Susan Prather, FNP-C at The WAE Clinic.
Special 60 min intensive kick-start session
1 follow up session (30 min)
Menu plan, recipes and food shopping list
Email access and time-sensitive quick correspondence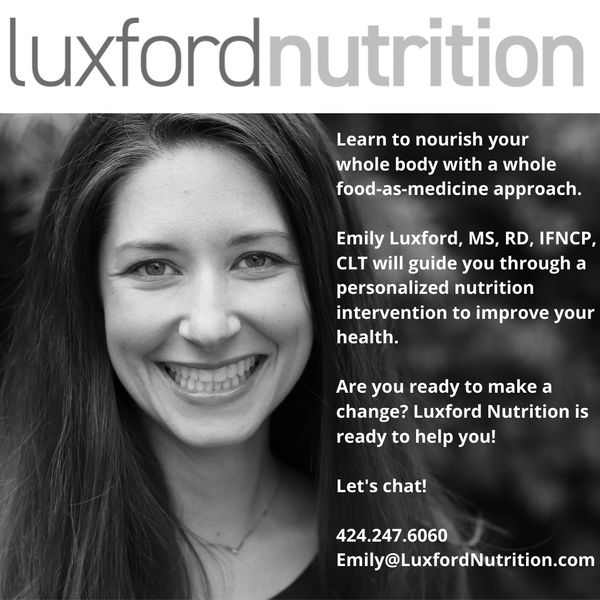 Emily's Story:
Having been diagnosed with celiac disease and Hashimoto's thyroiditis, Emily Luxford has experience as both patient and healthcare provider. Emily understands the client's perspective and provides personalized care. Emily is a registered dietitian, integrative and functional nutrition certified practitioner and certified leap therapist with a master's degree in nutritional science. She has experience as a credentialed elementary school teacher in the Los Angeles Unified School District and also taught nutrition at California State University, Long Beach. Beyond the classroom, Emily developed and published research regarding dietary modification for patients with Meniere's disease. She completed her dietetic clinical internship at the VA Greater Los Angeles Healthcare System. Over the years, Emily has provided individualized nutrition therapy at various hospitals and clinics. She served on the Board of Directors for Celiac Disease Foundation from 2014-2020. In 2014, she established Luxford Nutrition, a medical nutrition therapy practice dedicated to improving health through dietary awareness. As an educator and a dietitian, Emily provides precise and attainable lifestyle interventions that meet the needs and goals of each patient.
Check her out at https://www.luxfordnutrition.com/